Freedom Thru Hypnosis Services
Freedom Thru Hypnosis 5 Longkill Road, Ballston Lake, NY 12019
Do you share my passion for helping others?
*If you're looking for a career that is professionally and financially satisfying, consider training to become a certified 5-PATH® Hypnotist and 7th Path Self-Hypnosis Teacher. Join an elite group of less than 500 "5-PATHers" in the world with this unique training. * Class size: 6
*Upon successfully completing this 5-PATH® IAHP Banyan Hypnosis and Approved National Guild of Hypnosis course, you will earn: *
NGH certification as a Consulting Hypnotist.
*Approved Banyan Hypnosis Certification as a 5-PATH® IAHP Certified * Master Hypnotist and 7th Path Self-Hypnosis Teacher
Six-month membership on IAHP Banyon Hypnosis website.
1 year membership in the National Guild of Hypnosis
*Unparalleled mentoring and support to succeed.*
Training Week: Sun., August 21- August 27, 2022. (100 hours)
*25 hours of pre-class home self-study prepares you for the on-site class.
*All books and prep material are included.
Tuition: $3800. * Enroll early and SAVE!
Enroll before Thursday, July 15, SAVE $200.
Enroll before Wednesday, June 15, SAVE $300.
Last day to register is Friday, July 29, 2022.
*Tuition Includes: books, binders, pre-class access and class handouts. There is Non-refundable fee of $375. Once your books have been mailed to you. To learn more. call Joan Ann Fissette (518) 526 5012.
There are less than 500 hypnotists in the world that have undergone advanced hypnosis training and certification in 5- Phase Advanced Transformational Hypnosis. 5-PATH® hypnotherapists have specially been trained to:
Customize inductions, deepening techniques, and suggestions for maximum results,
Work together with the client through the process, neutralizing old limiting beliefs, emotions, or habits that have limited success regarding the issues being addressed.
Find the cause of a problem, eliminate it, and then give suggestions for success
Identify and address issues that the client may not have thought of, such as internal conflicts
Provide a professional, confidential and effective experience.
5-PATH® Advanced Transformational Hypnosis 4 session package includes two books and 7th Path Self-Hypnosis training, $995. Additional Phase sessions at $185 each. Sessions run approximately 120 minutes.
The 7th Path Self- Hypnosis® System is a spiritually directed form of self-hypnosis influenced by The Course In Miracles. You can learn the 7th Path™ by working directly with a Certified Hypnotist in individual one-on-one sessions or in classes with other students. The process is simple and would generally follow this structure:
1. First, receive an introduction to hypnosis and learn how the mind works.
2. You will learn how to empty negatives from your cup and fill it with positives.
3. You will then get to learn how to induce hypnosis in yourself and give yourself the 7th Path® suggestions. There will be lots of time to ask questions and practice.
How can practicing 7th Path® be helpful?
Ridding yourself of old habits and addictions.
Improving your mood.
Improving your relationships.
Helping you to become more patient and confident.
Improving study and test-taking.
Becoming a better parent.
Heal from stress-induced illnesses.
Answer your calling in life.
Bringing your highest philosophies and beliefs into your everyday life!
** Our behaviors are directed by our thoughts. Create more positive thoughts, and our behaviors will become more positive. Repetition leads to accomplishment.
Must-Dos As A Committed Nonsmoker
1. Before hypnosis, throw out all cigarettes and lighters. You are a nonsmoker.
2. Create a list of things you will do instead of smoking, preferably things that you can do for yourself that you haven't had time for in the past.
3. Remind yourself often about how proud you are of yourself for making the decision to improve your health.
4. Make a list of the health benefits you plan to enjoy as a nonsmoker and review it every time you have the urge to smoke.
5. Be aware of the powerful impact you are having as a role model on your family.
6. Imagine how much more energy you will have to do the things you wish.
7. Imagine not smelling like an ashtray.
8. Remind yourself that you are not replacing your cigarette smoking with over- eating. You will choose from your list of replacement activities in answer 2.
9. Imagine how empowering it feels to choose a healthy response to stress.
10. Imagine yourself a year from now when you are feeling healthier than you do today.
11. Reassure yourself that you have the strength, determination, and coping skills to remain a nonsmoker.
Four sessions $995.
Soul Entrainment® is a technique that allows you to talk to your Soul where truth resides. Ask questions and get answers while deepening your understanding of your Soul and expanding your intuitive abilities.
Please set aside two + hours for each of these techniques to be fully experienced as some clients have more guidance from the other side than they may have expected. Perhaps fear and guilt are directing your life and your decisions? Are you repeating the same patterns over and over again? Do you feel stuck and you can't get out of your own way? Are you searching for the answers outside of yourself through books, workshops, and psychic readings? Have you found your answers?
There are no coincidences. Perhaps your Soul led you here to this moment in time. As you continue to read, pay attention to how you feel as you discover how just one Soul Entrainment® session can help you bring healing, clarity, and insight to anything you want to be answered or resolved in your life.

How can Soul Entrainment® help you?
1. The Soul will help you discover everything you need to know about your past, present, and future, and it will always guide you with unconditional love and protection.
2. The Soul helps you heal the root cause of your fears and blocks so you can move forward.
3. Gain insight into your future and what steps to take to move forward.
4. Heal and receive guidance about relationship issues, health, career, and life purpose.
5. Discover your true magnificence, worth, and gifts.
6. Receive guidance on how you can create more love (for self and others), joy, peace, and fulfillment in your life.
7. Discover and connect with your guardian angels and spiritual helpers for support and guidance.
8. Reconnect with your loved ones in spirit and heal grief and receive messages.
9. Receive healing of a past life if it's connected to achieving your goals in the present.
What happens during the session?
In the first half-hour, you will discuss with me the issues you are dealing with and what you would like to heal, achieve or gain clarity on as it pertains to any aspect of your life (because of the power of these sessions and working with your Soul, you can work on multiple issues or questions). Then you will be asked if you have any questions you would like to ask your Soul (which is one with God, the universe, and all that is).
Next, you will be guided into deep relaxation, and I will assist you in reaching a higher state of consciousness where you will easily and effortlessly connect with your Soul. At the same time, I become one with your Soul's energy. Your Soul will use my intuitive and psychic abilities to help guide you towards your own healing and to unfold the answers you need to guide you towards achieving your goals.
We will close the session by talking about your experience, picking an Angel card, and giving action steps to integrate the information and guidance shared during your session. If you choose, you may record the session so that you may review the experience and integrate its messages as you find helpful. $300
S Spirit
P Provocation
I Inspirational
R Spiritual
I Insightful
T Transformational
You will provide me with a list of benefits which you wish to gain from the relaxation session.
120 Minutes, $250
"Today, I am going to give your subconscious and conscious mind some tools so that you may have immediate access to tapping into your subconscious powers where information related to all your past lives lies awaiting your discovery. You have chosen to allow me to guide you in this safe and secure environment, to explore experiences that may provide you with a rainbow of emotions, both positive and negative. If at any time your experiences become too traumatic and difficult to endure, you are to step back out of the movie and become an onlooker until you are ready to become part of the movie again. This is a technique that allows you to experience the drama of your past life while remaining in control of the emotion it may invoke. Each time you move into a past life, it will be easier and easier to experience it as you will become more comfortable with your ability to step in and out of the movie at will."
120+ minutes, $300.
The Informing Soul technique is mostly used within the second phase of 5-PATH®. It has the following purposes:
1. To enable the individual through hypnosis to regress to before incarnation and to learn from that experience
2. To inform the Soul why it is coming into existence and then transfer that knowledge to the incarnated aspect of the client. If the Soul does not know, then we can usually inform the Soul (via guides, angels, Jesus, etc.) This information is then transferred to the child right after birth. The child transfers it to the adult.
120+ minutes, $300.
Reprogram Your weight is a very successful weight loss program with no food restrictions. It is a new way of relating to your food choices. It embraces mind, body and spirit with three purposes.
1. Decreases resistance, 2. Increases joy, and 3. Facilitates Self-Healing.
You will greatly benefit from seven hypnosis sessions related to your personal needs on topics such as: Building Confidence, Appetite Suppression, Mindful Eating, Motivation to Move, Increase Your Metabolism. You may also choose to learn 7th Path Self-Hypnosis and learn how to resolve future issues on your own.
This is a 7-week program which requires homework. You will receive 4 books, a binder of inspiration, and access to videos and meditations on-line. The all-inclusive price is $1495. Come learn how this new way of thinking works when, perhaps, nothing else has. Call me for a complimentary consultation.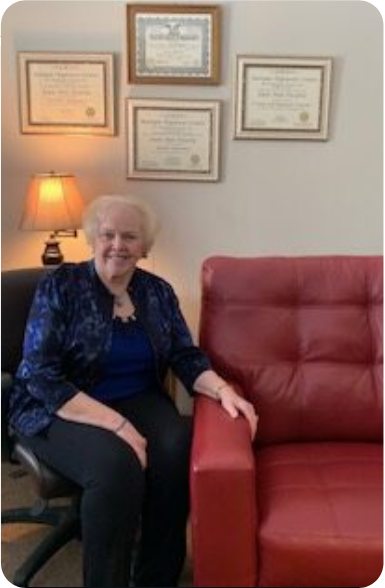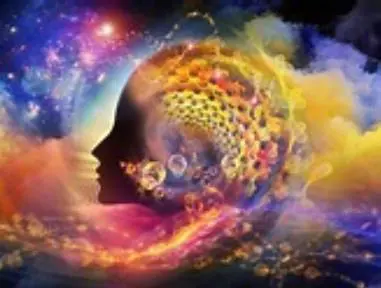 Don't Know Where to Start?
Give us a call for a complimentary consultation and let us help you change your path.